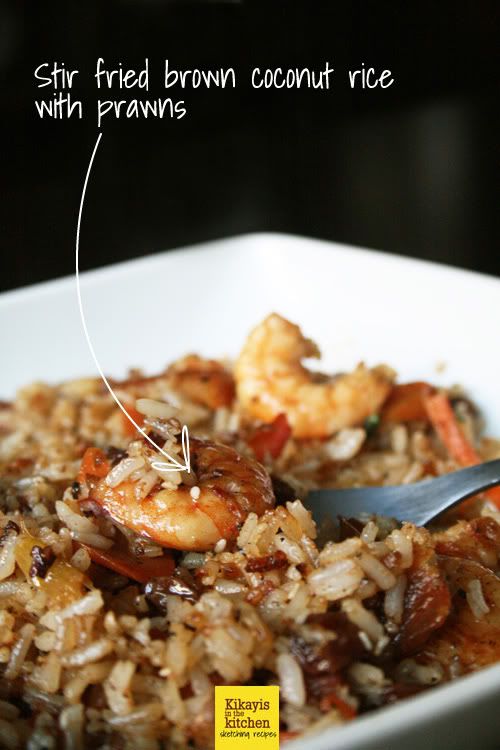 Yes I admit it, I have coconut obsession, is just my favorite ingredient and this time I improvised the
brown coconut rice mixing
it with some vegetables I had in the fridge, the result, this exotic dish with a sweet and spicy taste and indescriptible fragance.
***********************************************
Stir fried brown coconut rice with prawns
3-4 people
2 tablespoon coconut cream
200gr prawns peeled
1 onion minced
1 tablespoon raisins
1/2 red pepper minced
1 carrot peeled and cut into thin strips
olive oil
2 tablespoon soja sauce
2 Tsp chinese rice wine
1 teaspoon chili
salt (to taste)
Procedure:
Heat 1 Tsp of olive oil in a pan(preferably wok) over high heat and add the carrots, red pepper and onion and stir-fry 4 minutes, then add the wine and soja sauce, keep stirring until fragant, 30 seconds, now add the praws, coconut milk and chili, then add the rice until mix them all, . Finally add the raisins and toss to combine.